Dr Aroon Tikekar Centre for Advanced Studies of THE ASIATIC SOCIETY OF MUMBAI takes pleasure in inviting you and your friends to the award of The Fifth Dr Aroon Tikekar Memorial Research Fellowship (2021) to Ms. Jai Vipra on Monday, 1st February, 2021, at 6.00 p.m. The Chief Guest and speaker for the day Prof Suhas Palshikar Chief Editor of Studies in Indian Politics, Rtd. Head of the Department of Politics and Public Administration, Savitribai Phule Pune University will present the award and deliver a speech on 'Impossibility of a Centrist Position: Crisis of Indian Democracy.' Dr Rajeev Naik Renowned playwright, poet and visiting faculty, University of Mumbai and Savitribai Phule Pune University, will offer his brief remarks as a Jury.
Zoom link for the programme
https://us02web.zoom.us/j/81494287930?pwd=SHBEV3ZFbjdTRm1RVm5hSktZbnFnUT09
Meeting ID: 814 9428 7930
Pass Code: 316265
- Dr Meena Vaishampayan, Chairperson – Tikekar Centre
-Dr Usha R Vijailakshmi, Officiating Hon. Secretary

PROGRAMME
Monday, 1st February, 2021
Welcome and Announcement of Award : Dr Meena Vaishampayan
Presentation of the 5th Fellowship award : Prof Suhas Palshikar
Acceptance speech and presentation by the 5th Awardee : Ms. Jai Vipra
Brief remarks by the Jury : Dr Rajeev Naik
Introduction of the Chief Guest : Mr. Pradeep Champanerkar
Speech by the Chief Guest : Prof Suhas Palshikar
Conversation with the Chief Guest and Q&A Session : Moderator Ms Smruti Koppikar
Vote of thanks : Dr Usha R Vijailakshmi
Master of Ceremony : Mr. Vilas Dhavale
ENDOWMENT LECTURES SECTION 
Aroon Tikekar Fellowship Award and Guest Lecture
MRC Lectures
Foundation Day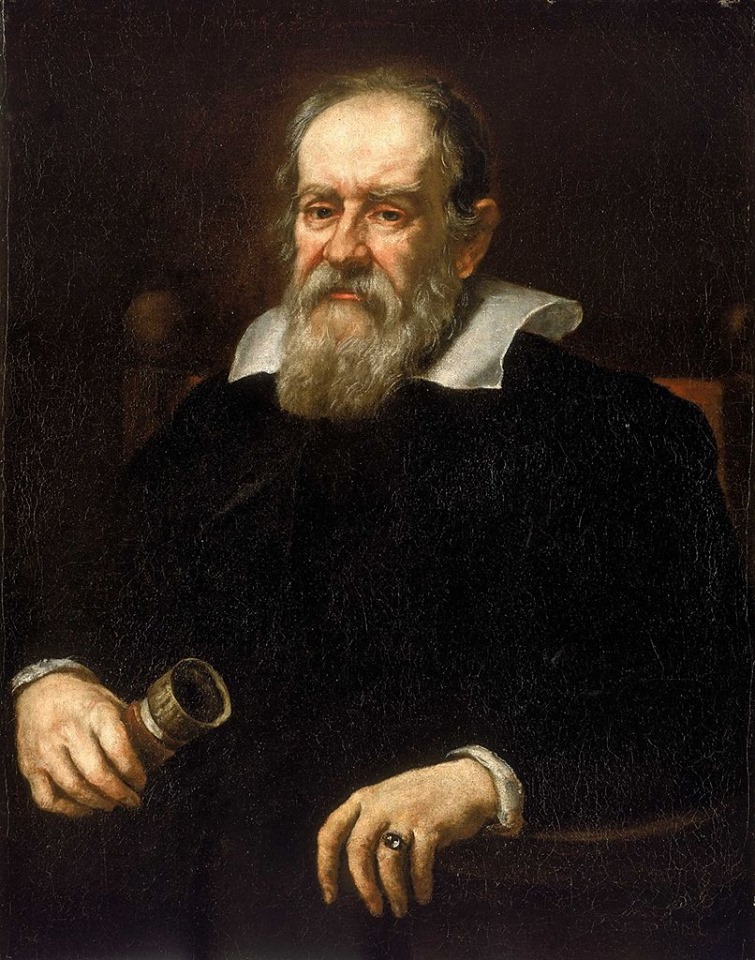 Galileo Galilei (15 February 1564– 8 January 1642) was an Italian astronomer, physicist and engineer, sometimes described as a polymath. He has been called the "father of observational astronomy", the "father of modern physics", the "father of the scientific method", and the "father of modern science". He studied many subjects including speed, velocity, gravity, relativity, inertia etc., and invented the thermoscope and various military compasses. He also confirmed the phases of Venus, and analysed sunspots, amongst other contributions to observational astronomy. However, his championing of heliocentric and Copernicanism is what landed him in hot water. He believed that the Earth revolved around the sun and not the other way round. The Roman Inquisition in 1615 had called this view foolish and absurd as well as formally heretical.
In The Dialogue Concerning the Two Chief World Systems, Galilei defended his views, which were considered an attack on Pope Urban VIII. The Inquisition tried him and found him "vehemently suspect of heresy'. He was forced to recant and spent the rest of his life under house arrest. The book was also placed on the Index of Forbidden Books, from which it was not removed until 1835 (after the theories it discussed had been permitted in print in 1822). In an action that was not announced at the time, the publication of anything else he had written or ever might write was also banned in Catholic countries.
Image: Portrait of Galileo Galilei (1636), by Justus Sustermans via Wikimedia Commons.
This book forms part of the Asiatic collection. Become a member now to gain access to Asiatic's fabulous collection of books. Get the details here: http://asiaticsociety.org.in/…/struct…/membership/individual
NOTE FOR READERS
This folder has the final report submitted by Dr. Rajyalakshmi Seth for "Tagore National Scholarship" awarded to her for the period 2015-2017 by Ministry of Culture, Government of India. The researh work is conducted through the Nodal Institution - The Asiatic Society, Mumbai.

The research topic is: "ORAL AND WRITTEN TRADITIONS IN DOCUMENTATION OF DANCE NOTATION IN INDIAN CLASSICAL DANCES"
With special reference to Kuchipudi classical Dance style

The folder named "TAGORE REPORT".zip" contains two files.
DOWNLOAD : TAGORE REPORT.ZIP / TAGORE REPORT.PDF
1. TAGORE REPORT-DR RSETH.PDF  : Having seven chapters of the report
2. APPENDICES : File has supporting documents and audio-video files referred correspondingly in each chapter of the report.
- Dr. Rajyalakshmi Seth
The Society is recognized by the University of Mumbai as a centre for PhD studies in Ancient and Modem Indian History as well as Sanskritic studies. Students and scholars pursue their research under the aegis of the Society's P.V. Kane Institute for Post Graduate Studies and Research. The Institute, named in honour of Bharat Ratna P.V. Kane, was established in 1973. It is led by an Honorary Director, and currently has 6 research guides. 14 scholars are pursuing doctoral work. It holds an annual Kane memorial lecture and an annual seminar. 

The Research Room adjoining the Institute provides tables for both scholars affiliated to Kane Institute and from outside.
 
Centre for Labour Studies 
This was established in 1992-93 through an endowment made in memory of four trade unionists. The centre holds an annual seminar and awards a fellowship of Rs.12,OOO per year for a student pursuing doctoral research on social sciences specially on labour related topics. 

Parsiana project 
The Society signed in 1996-97 an MOU with the Gulestan and Rustom Billimoria Charity Trust for conducting a project on the preservation of the heritage of the Parsi community. As part of the first phase of this project, an Annotated Catalogue of books, journals, articles and other materials on Parsis and Zoroastrians in the libraries in Mumbai has been prepared and is about to be published. In the next phase, libraries outside Mumbai city will be covered. 

Publications under preparation 
The manuscripts of the S. S. Pandit collection which were not included in the previous catalogue prepared by H. D. Velankar are currently being prepared for publication as a catalogue. 

A project for preparing an index to the Journal of the Asiatic Society has been formulated and is awaiting clearance. 

Delnet project 
The Delhi Network (DELNET) project under the Union Ministry of Human Resources Development has undertaken to put a catalogue of valuable books in Indian languages from various libraries on the net. In the initial phase, 6500 books in Sanskrit and Marathi from the Society's library have been taken up for inclusion.